Good morning. Flooding in Southeast Asia, stifling drought in Australia, and still no answers on Malaysia Airlines Flight 370. Here's what you need to know:
Ye Aung Thu/Agence France-Presse — Getty Images
• Crippling floods in Southeast Asia.
This year's monsoon season has inundated many areas, endangering lives and forcing evacuations. In some cases, poor dam construction, deforestation and a lack of emergency preparations have worsened the effects. Some government officials blamed climate change.
In Myanmar, heavy flooding in eight states has killed at least 10 people since Friday and prompted the evacuation of more than 50,000. Above, the Bago region on Sunday.
Meanwhile, a record heat wave has wreaked havoc on four continents. Our correspondents around the world spoke with people in Hong Kong, Pakistan and beyond to find out how they're coping.
_____
Brook Mitchell/Getty Images
• Australia's suffocating drought "just keeps tightening its grip," our correspondent reports.
State officials in New South Wales announced a new aid package worth 500 million Australian dollars, or about $370 million, but farmers across the affected region — an area larger than Texas that has not seen substantial rain in two years — said the measure isn't even close to what they need.
"Farmers are past the point of subsidies and loans," one rancher said. Above, feeding cattle on one desiccated ranch.
_____
Doug Mills/The New York Times
• President Trump said that he would meet with Iran's leaders with "no preconditions."
"They want to meet, I'll meet," Mr. Trump said. "Whenever they want."
Mr. Trump, speaking at a joint news conference, above, with Italy's prime minister, went even further. He said that he would "meet with anybody" and argued that his session with President Vladimir Putin was a success — despite fierce bipartisan criticism to the contrary.
Hours before Mr. Trump spoke, Iran said that talks with the U.S. would be impossible under what it called the Trump administration's hostile policies.
The trial of Paul Manafort starts today. The veteran Republican political operative who helped run Mr. Trump's 2016 campaign is facing financial fraud charges — but questions about Russian involvement in the campaign hang heavily over the proceedings. Here's what's at stake.
_____
Biju Boro/Agence France-Presse — Getty Images
• "What will happen to me?"
Fear and uncertainty were unleashed in India's northeastern Assam State after the government published a draft list of citizens that excluded about four million people.
Many felt that the registry disproportionately left off Muslim migrants and would pave the way for discrimination against minorities. Officials in Assam have justified the move partly by citing unchecked immigration from Bangladesh. Above, officials in Assam inspecting the list on Monday.
Security in the state was tightened before the draft was released, in an effort to curb protests.
_____
Yam G-Jun/Associated Press
• Unsolved as ever.
An official Malaysian investigation into the fate of Malaysia Airlines Flight 370, which disappeared four years ago, was unable to determine what happened to the plane.
The chief investigator said the evidence, including the plane's change of course and the switching off of a transponder, "irresistibly point" to unlawful interference. But he said that there was no indication of who might have interfered or why.
Family members, above, still have no closure, and the investigators are disbanding. But the chief investigator left open the possibility of more inquiries: "No wreckage has been found. The victims have not been found. How could this be final?"
Business
Tyler Comrie
• Bermuda, Malta and Gibraltar are among the small countries and territories jockeying for a big role in what could be the next business frontier: welcoming cryptocurrency companies that are looking for shelter from regulatory uncertainty in the U.S. and Asia.
• China's former top internet censor, Lu Wei, was charged with corruption and accused of illegally accepting "a huge amount of assets."
• California's $100 billion train. In the face of sharp opposition and funding concerns, construction of the state's high-speed rail line is underway. Our Los Angeles bureau chief examines the most ambitious public transportation project in the U.S. today.
• U.S. stocks were lower. Here's a snapshot of global markets.
In the News
Justin Sullivan/Getty Images
• In Northern California, the death toll from the Carr Fire rose to six, and seven people are missing. The wildfire is among the largest and most vicious of the blazes currently ravaging the state. [The New York Times]
• Chinese parents, shouting phrases like "Justice for the victims," gathered outside a government building in Beijing to protest a vaccine scandal. [The New York Times]
• Pope Francis accepted the resignation of Philip Edward Wilson, the archbishop of Adelaide. Mr. Wilson had resisted intense pressure in Australia to resign, despite his criminal conviction for covering up for sexual abuse by a priest. [The New York Times]
• A Hanoi court sentenced a fugitive Vietnamese tycoon to nine years in prison for disclosing state secrets. It's the latest case in an anti-corruption camapaign that has led to the arrest of dozens of officials and business figures. [Reuters]
• In Malaysia, an 11-year-old girl's marriage to a 41-year-old man — the father of her best friend — has reignited debate in the multiethnic democracy about the persistence of an age-old Islamic practice. [The New York Times]
• "That's a terrible mistake to make." Jeremy Hunt, the new British foreign secretary, called his Chinese-born wife Japanese during a discussion with his counterpart in Beijing. [The New York Times]
Smarter Living
Tips for a more fulfilling life.
Heidi Younger
• Got debt? Accept that generous offer if it comes your way.
• Recipe of the day: Embrace cheesy, earthy flavors with a spinach risotto.
Noteworthy
Andy Davis/University of Chicago
• The sun was a terrible toddler. Blue crystals inside a meteorite that predates the planets offer the first physical clues of the "terrible twos" phase of our star early in the life of the solar system.
• Helmets, hockey sticks and hijabs. Six young Muslim sisters are forcing Canadian sports fans to expand their view of who athletes can be and what they can wear.
• And the secrets to getting into Harvard.A lawsuit accusing the university of discriminating against Asian-Americans has shed light on little-known aspects of its selection process.
Back Story
United Feature Syndicate Inc., via Reuters
Fifty years ago today, Charles M. Schulz introduced the first black character in his long-running comic strip, "Peanuts."
The character, named Franklin, was created after a teacher in Los Angeles, Harriet Glickman, wrote to Mr. Schulz after the death of the Rev. Dr. Martin Luther King Jr. a few months before.
"I've been asking myself what I can do to help change those conditions in our society which led to the assassination and which contribute to the vast sea of misunderstanding, hate, fear and violence," she wrote.
She proposed that Mr. Schulz add a black character to his popular comic.
Mr. Schulz was initially hesitant, worried that black parents might think he was condescending. But he eventually wrote back to Ms. Glickman, "I have drawn an episode which I think will please you."
Franklin was met by praise from many, but a few newspapers in the South refused to run the strip.
Mr. Schulz later recalled: "I did get one letter from one Southern editor who said something about 'I don't mind you having a black character, but please don't show them in school together.' But I didn't even answer him."
Adriana Lacy wrote today's Back Story.
_____
This briefing was prepared for the Asian morning. You can also
sign up
to get the briefing in the Australian, European or American morning.
Sign up here
to receive an Evening Briefing on U.S. weeknights.
Browse our full range of Times newsletters here.
What would you like to see here? Contact us at asiabriefing@nytimes.com.
****
7月31日早报 - 中国家长抗议疫苗造假;马航370调查公布
中国前"互联网沙皇"鲁炜被起诉;英国新外交大臣误称华裔妻子为日本人;哈佛招生秘密标准曝光;东南亚洪灾泛滥;澳洲干旱恶化......新闻早报带你速览今日要闻。
2018年7月31日
(想通过邮件收到新闻早报吗?点击
这里
注册。此外,我们正在筹备对早报进行改版,让这份新闻早报更适合你。你希望在未来的早报中看到什么?欢迎发送邮件至cn.letters@nytimes.com与我们分享你的看法。感谢已经致信我们的读者,欢迎继续关注我们,为我们提出宝贵意见。)
早安。东南亚洪灾;澳大利亚令人窒息的干旱;以及马航370仍没有答案。这里是今日不容错过的新闻:
• 东南亚的洪水造成严重后果。
今年的季风季淹没了许多地区
,危及人们的生命,
多个地方被迫进行疏散。在一些情况下,较差的大坝建设、
毁林及缺乏应急准备,已经导致洪水带来的影响恶化。
一些政府官员将责任归咎于气候变化。
在缅甸,八个邦出现的严重洪水自周五以来已经导致至少10人死亡、超过5万人疏散。上图为周日时的勃固地区。
与此同时,一波热浪肆虐四大洲,
我们全世界各地的记者采访了香港、巴基斯坦及其他地方的人们,
了解他们是如何应对的
。
---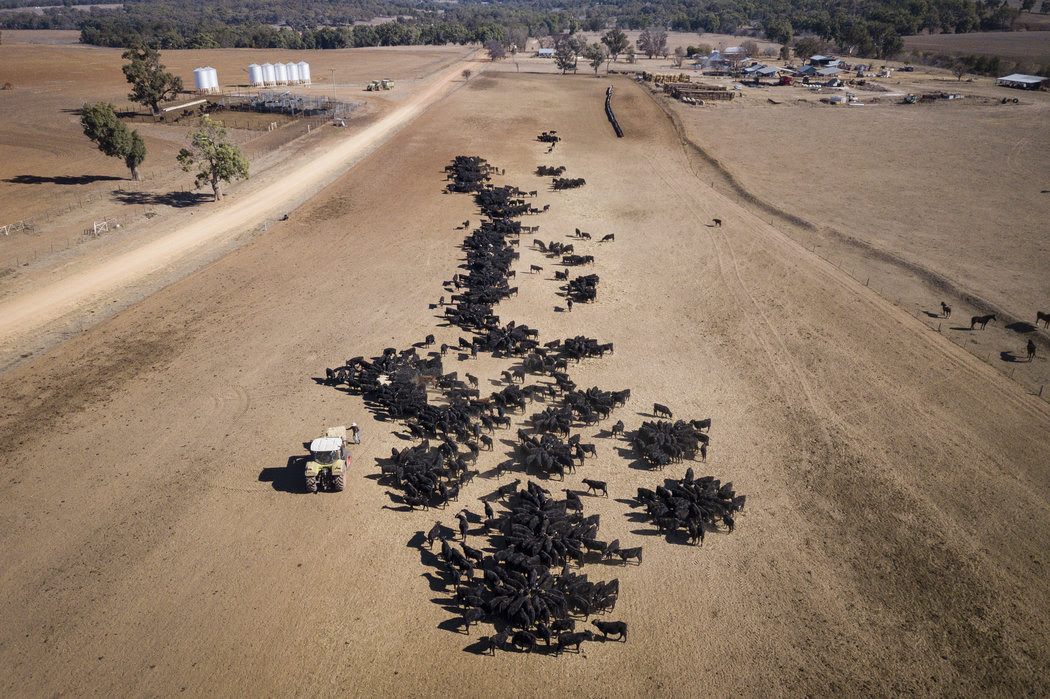 Brook Mitchell/Getty Images
• 澳大利亚令人窒息的干旱"不断恶化",我们的记者写道。
"农民已经不需要补贴和贷款了,"一名农场主说。上图为一个干枯农场在喂牛群。
---
Doug Mills/The New York Times
"他们想见面,我就见面,"特朗普表示。"无论什么时候都行。"
特朗普是在与意大利总理举行的联合新闻发布会上说这番话的,他还进一步表示,他会"与任何人会面",并且认为他与弗拉基米尔·普京(Vladimir Putin)的会晤是个成功——尽管遇到了来自两党的强烈批评。
在特朗普讲话前几个小时,伊朗表示由于特朗普政府所谓带有敌意的政策,与美国的会谈是不可能的。
对保罗·马纳福特(Paul Manafort)的审判今日开庭。
这位经验丰富的共和党政治运营人员曾帮特朗普进行了2016年竞
选活动,目前正面临经济欺诈的罪名——
但关于俄罗斯在竞选中的牵连笼罩着诉讼程序。
这里是其中利害攸关的一些问题。
---
Biju Boro/Agence France-Presse — Getty Images
• "我会怎么样?"
许多人认为,公民注册不成比例地忽视了穆斯林移民,并且会为歧视少数族裔铺平道路。阿萨姆的官员认为这一举措时合理的,部分原因是来自孟加拉国不受制约的移民。上图为周一,阿萨姆的官员在核实该名单。
为了减少抗议,该邦的安保措施在草案公布前就得到了加强。
---
Yam G-Jun/Associated Press
• 还是没有答案。
首席调查官表示,包括飞机改变飞行轨迹或关闭应答器在内的证据,均"毋庸置疑地指向"非法干扰。但他表示没有迹象表明干扰方的身份或原因。
遇难者家属(上图)仍未能获得解脱,调查人员也在解散。但首席调查官为更多调查留下了可能性:"没有发现残骸。遇难者也没有找到。这怎么能是最后呢?"
商业
---
Tyler Comrie
•
中国前最高互联网审查官员
鲁炜
被以腐败罪名起诉
,
并且被控非法收受"巨额资产"。
•
加利福尼亚价值1000亿美元的火车。
面临着严厉反对及资金方面
的困扰,这个州的高铁线路建设正在开展。
我们的洛杉矶分社社长对这个
美国如今最有野心的公共交通项目
进行
了调查。
其他
---
Justin Sullivan/Getty Images
•
在北加利福尼亚,
卡尔大火(Carr Fire)的死亡人数已经升至6人,另有7人失联。
这场山林大火是目前肆虐该州最大最严重的。(
《纽约时报》
)
•
中国父母
呼喊着"给受害者一个公道",
聚集在北京一幢政府大楼外,对疫苗丑闻表示抗议。(
《纽约时报》
)
•
一名澳大利亚女子表示,
在发布了支持堕胎权利的推文后,
她被板球运动的国家管理机构澳大利亚板球协会炒了鱿鱼。
她已经对前雇主提起诉讼,并将努力争取重新拿回她的工作。(
《纽约时报》
)
•
教皇方济各(Pope Francis)
接受了阿德莱德大主教菲利普·爱德华·威尔逊(
Philip Edward Wilson)的辞职。尽管因掩盖一名神父性侵的罪名成立,
威尔逊仍此前一直扛住了国内要求他辞职的压力。(
《纽约时报》
)
•
53岁的澳大利亚水手
温迪·塔克(Wendy Tuck)成为了首位赢得环球帆船赛的女船长。"
我只是做好自己的事情,而且我非常骄傲。"(
《每日电讯报》
)
•
在马来西亚
,一名11岁的女孩嫁给41岁男子——
该男子是她父亲最好的朋友——
在这个多民族民主国家再次引发了关于一种古老的伊斯兰习俗的持久
争论。(
《纽约时报》
)
•
"这个错误很可怕。"
新上任的英国外交大臣杰里米·亨特(
Jeremy Hunt)在北京与中国外交部长的一场讨论中,
称自己生于中国的妻子是日本人。(
《纽约时报》
)
智慧生活
让你的生活更充实的小贴士。
---
Heidi Younger
•
今日菜谱:
用
菠菜饭
拥抱充满干酪、朴实的口味吧。
值得关注的
---
Andy Davis/University of Chicago
•
太阳是个可怕小孩。
一颗陨石中早于行星存在的蓝色晶体,
为我们提供了这颗恒星在太阳系产生早期"可怕两岁"(
terrible two)时期的
实体证据
。
•
头盔、曲棍球球棍和头巾。
六名年轻的姐妹正在迫使加拿大体育迷
拓宽
运动员可以是谁、能穿什么的看法。
• 进入哈佛的秘密。一项指控该大学歧视亚裔美国人的诉讼,揭开了它的招生程序中不为人知的一面。
---
翻译:安妮
***
29日5000亿美元,30日即貶值為 5000萬美元。
這是翻譯經常碰到的"糗事"。
7.29 北京的大胆探险。
我们的记者写道,这个地处一隅的基地是北京长期以来改变拉丁美洲、塑造未来的最引人注目的标志之一,这种努力的方式常常会直接削弱华盛顿在该地区的战略力量。
----
7.30 阿根廷昆圖科——一架巨型天線幻景般地出現在沙漠之中,這是一座16層高的閃亮鐵塔,豎立在巴塔哥尼亞狂風呼嘯的無垠高原上。
這個450噸重的龐然大物的圓形接收器擁抱著廣闊的天空,它是中國軍方建造的一個造價5000萬美元的衛星和太空任務測控站的核心。
這個偏遠的基地是中國長期以來試圖改變拉丁美洲、塑造其子孫後代未來的最引人注目的標誌之一,這些舉措自往往會直接削弱美國在這個地區的政治、經濟和戰略影響力。
這個測控站於今年3月開始運行,正在中國探索月球背面的大膽行動中起著關鍵作用。阿根廷官員說,他們為能支持這一行動感到驕傲。